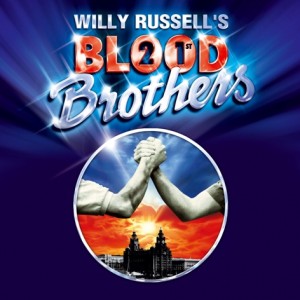 With just over 2 months to go until Blood Brothers finally bids farewell to the West End, we wanted to share with you a number of special offers to see the show, to make sure you manage to see it one last time. Whilst we are certainly sad that it is coming to an end, we want to go out with a bang and have great supportive audiences to see us through to the end. After 24 years the show has proved to be a hit with audiences all over the world, and we are expecting that many people are going to make a return visit to the show before it leaves The Phoenix Theatre forever.
The final West End performance at the Phoenix Theatre will be on Saturday, November 10th 2012. We can only imagine the atmosphere at the final show – and you can be a part of it! We currently have tickets available for the final show in the Dress and Upper Circles, so don't miss out on being a part of Blood Brothers history and seeing the show alongside other fans, past cast members and creative team.
The final week leading up to the end of the show is also set to be a big event, and we have tickets available at every performance, starting at only £38.00. Not only do we have fantastic availability for the final week, we also have great seats available throughout August and September, with some massive savings to be had. Now is the time to see this immortal musical for one final time!
Final Blood Brothers Tickets
Tickets for August 
Save Over 55% on Stalls and Dress Circle Seats
Valid Monday to Thursday evenings:  Was £59.50 NOW £29.00
Save 51% on best available tickets
Valid Friday evening and Saturday matinee
Tickets for September
Save on Upper Circle Seats: Was £39.50 NOW £26.00
Save on Stalls Seats: Was £59.50 NOW £29.00
Saturday Evening performances: Was £59.50 NOW £45.00