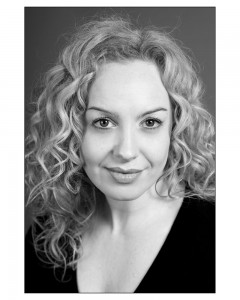 Actress and performer Vivienne Carlyle has recently taken over from Amy Robbins in the leading role of Mrs Johnstone in the West End stage version of Blood Brothers the Musical. The classic musical, one of the lonest-running showing in London and a firm-favourite with lovers of British musical theatre, has seen lots of high-profile and celebrated actresses fill in the coveted role of the working class mother of twins from Liverpool. Past performers in the role include Atomic Kitten star Natasha Hamilton, Nolan sister Maureen and Sporty Spice Melanie C. As from 31st January 2012, the Phoenix Theatre added another great performer to its list of leading ladies in the role.
Vivienne Carlyle may be familiar to fans of the musical. She is no stranger to the tragic tale of twin brothers, separated at birth and brought up in different worlds, who find each other later in life – with dramatic consequences – as she has just finished playing Mrs Lyons. The role of Mrs Lyons is demanding in itself, although not as 'main' a role as Mrs Johnstone. Mrs Lyons has to cope with the fact that she herself cannot have children, to instead takes in one of the twins to raise as her own and lessen the cost for the poorer and biological mother. Mrs Johnstone however, is the principal character and sings the heartfelt closing song 'Tell Me It's Not True'. Vivienne herself has said that she is delighted to be cast in the role.
Born in Glasgow, Vivienne has many other credits to her name other than Blood Brothers. She has performed in productions such as Joseph and the Amazing Technicolour Dreamcoat, Who's Tommy and The Drowsy Chaperone, and has also played The Songbird in Cirque du Soleil's Saltimbanco in South America. As well as theatre work she has also provided backing vocals for stars such as Dina Carroll, Barry Manilow and Michael Bolton.
Be sure to catch Vivienne as Mrs Johnstone in Blood Brothers!