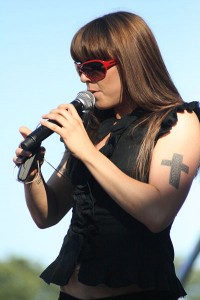 Blood Brothers was one of the most successful British musicals of all time, and saw a continued run in London's West End from 1988 -2012 when the show closed. It became the longest-running show at the Phoenix Theatre on Charing Cross Road, as it transferred to the theatre in 1991 having originally been shown at the Noel Coward Theatre, formally the Albery, after a three-year run. The Phoenix Theatre is the musical's current home, and because of its popularity and longevity, Blood Brothers has seen a host of celebrities take to the stage in various roles in the musical.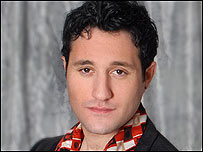 The original cast of Blood Brothers included Con O'Neill who won the Laurence Oliver Award for Best Actor in 1989 for his role as Mickey. In more recent years, Mickey has been played by singer Anthony Costa in April 2006 for a run of ten months. Costa had seen previous success as part of British chart-topping boy band, Blue. The role of Mrs. Johnstone, however, is the most coveted, with an array of big names having performed as the leading role. Actresses in the central role have included Kiki Dee, known for her number one duet 'Don't Go Breaking My Heart' with Elton John, Atomic Kitten singer Natasha Hamilton, four of the Nolan sisters, best known for their classic hit 'I'm in the Mood for Dancing', Spice Girl Melanie C who went on to receive an Oliver Award nomination in 2009, pop singer Lyn Paul, best known for being a member of the successful pop act, The New Seekers, and former X Factor contestant, Niki Evans. Lyn Paul and Niki Evans have also performed the role on the Blood Brothers musical tour.
As well as celebrities taking part in British productions of the musical, there have also been big names in the Australian and US versions of the show.  Oscar-nominated and BAFTA Award Winner Russell Crowe performed as Mickey in the original 1988 Australian production of Blood Brothers, with female rock star Chrissy Amphlet as Mrs. Johnstone. In the Broadway production of the musical which ran for two years from April 1993, many of the original British cast members returned to the stage for their roles, including Con O'Neill.  Later on in the musical's Broadway run, multimillion-selling singer Petula Clark performed as Mrs. Johnstone, with half-brothers David and Shaun Cassidy as her sons. David Cassidy was one of pop music's most celebrated teen idols in the 1970s, often compared to Donny Osmond.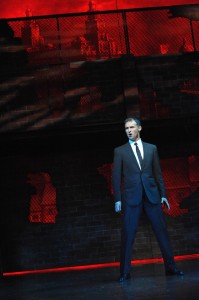 Recently, Marti Pellow, the lead singer of Wet Wet Wet, took on the role of the Narrator for a limited run. Fans were elated that he then agreed to take up the role on tour alongside Maureen Nolan as Mrs. Johnstone, and he will be performing on a number of dates across the country. There are sure to be more famous names along the years, as Blood Brothers the musical continues its success.