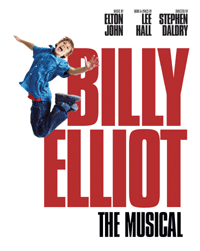 Blood Brothers was written by playwright and composer Willy Russell, and has become one of the most successful and beloved British musicals of all time. If you are a fan of the Liverpudlian twins, whose separation at birth ultimately leads them to each other again, with tragic consequences, then you may be considering seeing another show in London, similar to Blood Brothers. So which shows are a must-see if you enjoyed Blood Brothers?
Billy Elliot the musical is fairly new to the London stage, having been performing to audiences since 2005. It was adapted from the 2000 Oscar-nominated movie of the same name, and currently shows at the Victoria Palace Theatre. As well as Blood Brothers, Billy Elliot is a British musical set in the North of England, in a fictional town during the mid-1980s. It tells the emotional story of a boy whose dream is to become a ballet dancer and it follows his journey and struggles as he tries to win the approval of his family who are fighting to make ends meet. There are lots of similarities due to the family nature and the emotional hardships, and although the stories are very different, they are both captivating and expressive, with brilliant scores. Billy Elliot also features some of the West End's best dancing, and if you enjoyed Blood Brothers, you will certainly like Billy Elliot.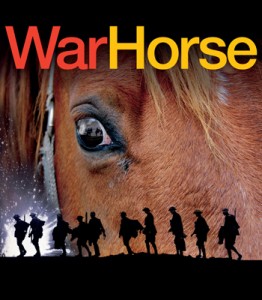 War Horse is a new play that was first staged at the National Theatre in 2007, and subsequently transferred to the West End in 2009. It currently shows at the New London Theatre and will begin a Broadway run from March 2011. War Horse is a deeply emotional and moving tale about a young horse owner who has to sell his beloved pet to the British Army to be used on the battlefields during the First World War. The close bonds of loyalty between horse and owner are expressed on stage using life-sized horse puppets from the Handspring Puppet Company, and if you were moved by the brotherly bonds in Blood Brothers, then you are sure to be similarly moved by the bonds in British play, War Horse.
There is such a wide-range of shows on in London that there is bound to be several others that you will enjoy if you liked Blood Brothers the musical. Billy Elliot and War Horse, however, are two British shows along with the Willy Russell classic that convey deep emotions and a sense of family bonds with moving and expressive music.